Acquire new contacts for future advertising campaigns with mobile and SMS prize competitions.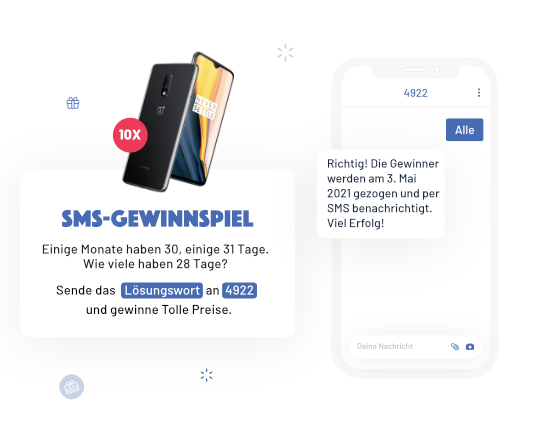 MOBILE AND SMS PRIZE GAMES
With SMS you can easily conduct prize competitions, quizzes and sweepstakes. There is no more efficient channel than short messages on mobile phones to get in touch with existing and new customers, especially when it is engaging and entertaining.
Participation in competitions via SMS messages is intuitive and, above all, can be done quickly and from anywhere. The prize game itself is often advertised in traditional media such as advertising magazines, posters or product packaging. The participants only need to send an SMS with a keyword to a short number. The prize draw, notifying the winner and even the award giving, e.g. a digital voucher, can all be done automatically.
Effective to build a sustainable customer database with mobile numbers and addresses.
With minimal administrative effort, the prize games are fully automated, from user participation to the awards.
Increase brand awareness in an entertaining and playful way.
SMS prize games are easy to set up, and participation is also quick and intuitive for consumers.
Can be combined with other advertising activities, e.g. with sending SMS coupons to all participants.
You can divide SMS costs among participants and have the prize games campaign co-financed.
Find out how you can reach new consumers with SMS sweepstakes and prize competitions.
Sales kontaktieren

SMS PRIZE GAMES AND COMPETITIONS
Increase the frequency of repeat purchases with regular prize games.
You can encourage participation by requiring customers to photograph receipts in order to increase real shop visits.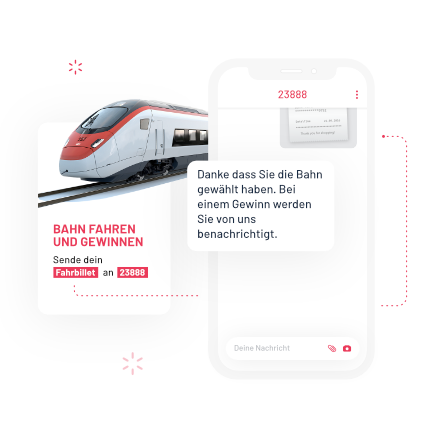 Promote sales with all participants who take part in the prize game.
After entering the answer, each participant receives, for example, a discount coupon for their next purchase.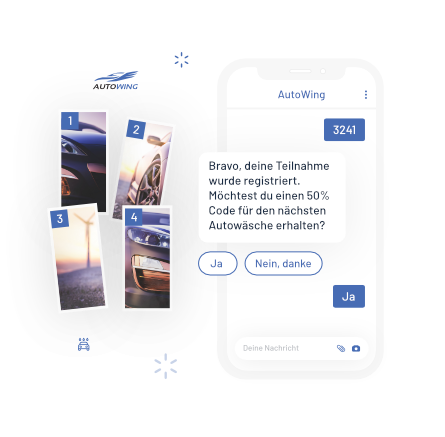 Prize games and competitions are regulated by the Federal Law on Money Games and cannot be freely designed. Sweepstakes that require a purchase or other financial wages may not be subject to the principle of chance.
SMS competitions are ideal for generating contacts to use in future marketing campaigns.
With an interactive and engaging approach, you can build a very solid customer database of mobile numbers and addresses.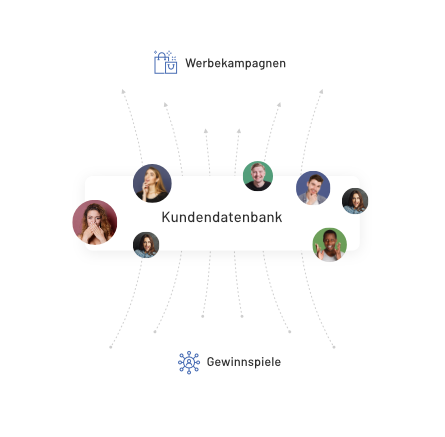 With real-time statistics, you can measure the success of the SMS prize game over the entire customer journey.
You can follow a participant's actions from the point of entry into the competition to their coupon or voucher use, all inside a single web portal.